Why is Nothing Displaying in Prophet?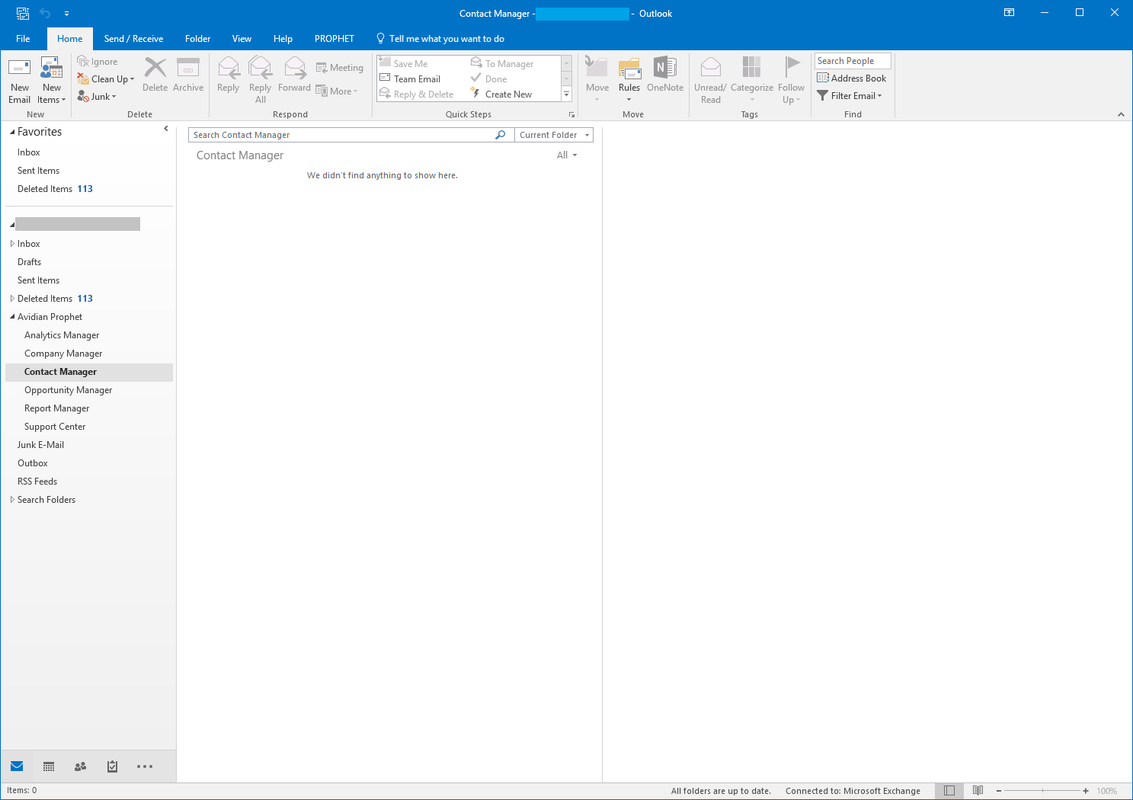 Error
Prophet does not display properly in Outlook. It says "We didn't find anything to show here" when selecting a folder from the
Avidian Prophet
tree in Outlook.
Announcement
On Tuesday, Oct 10th 2017, Microsoft released several new updates to Office including three updates to Outlook 2016, Outlook 2013, and Outlook 2010 which removed all Outlook add-ins ability to display content in folders. They did this by removing a tab in the Properties called 'Home Page'.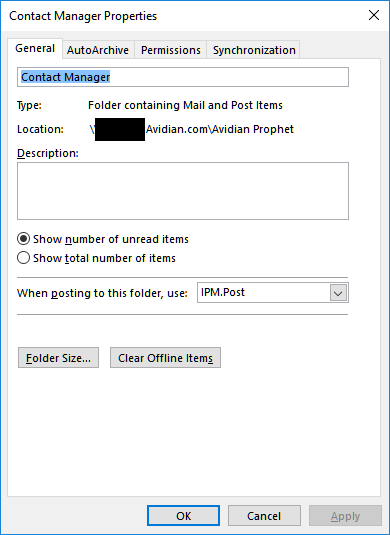 Solution
We have written three registry files which will apply a change to Outlook that will allow the 'Home Page' tab to come back and folders to display content once again. The links to these registry are located below.
Close Outlook
Download the zip attached below, and run the file for your version of Outlook.
Open the downloaded file and extract the file for your version of Outlook to your Desktop or another location of your choice
Open the extracted file.
Click Yes, and then Yes again, and then OK.
Re-open Outlook and see if Prophet is working again
If Prophet is still not working click the Prophet tab (at the top of Outlook) and click Settings
In Prophet Administrator Settings window click 'Rebuild Manager Folders'
Click OK in the popup window, and you can Close the Prophet Administrator window
Change which Prophet folder is selected.
Summary
If you manage remote Terminal Servers that have Outlook for your Prophet users, the file will need to be run by each user. This registry change will resolve issues for those clients that have already had Office updates applied and will also protect our clients preemptively if those updates have not yet been installed.
If Prophet isn't loading after that you'll need to setup a support ticket by clicking
HERE
Hidden Content
This board requires you to be registered and logged-in to view hidden content.