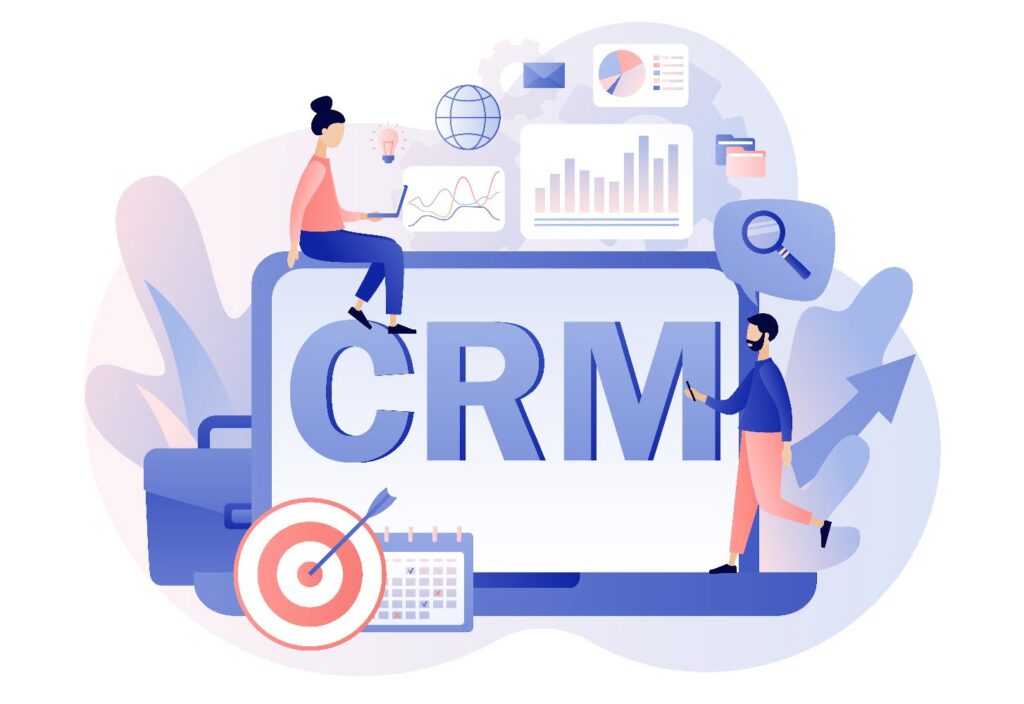 What is CRM Software and How Does it Work?
Are you looking into ways to improve company productivity and organization? Did the term CRM come across you in your search, but you don't know what it means?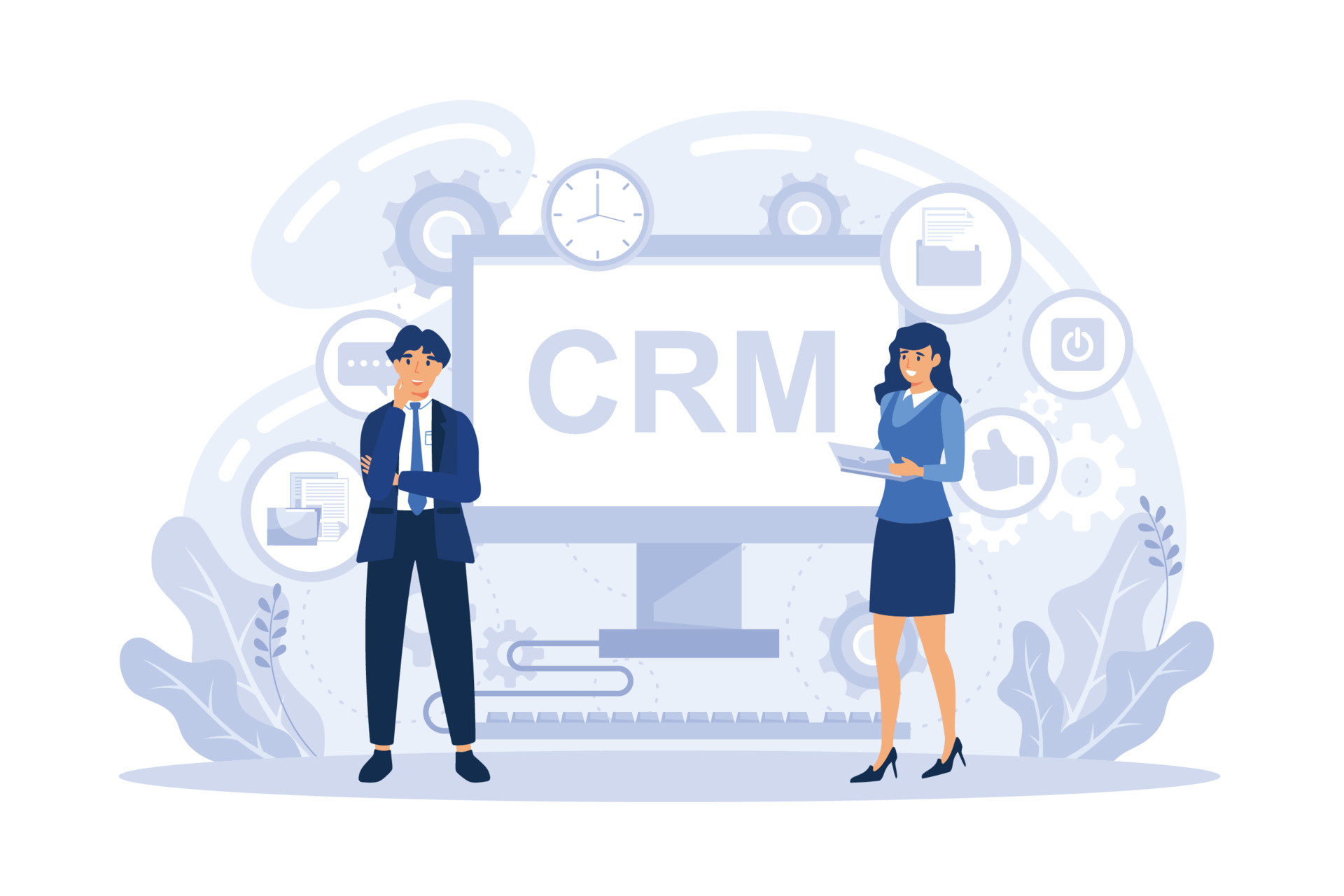 CRM stands for client or customer relationship manager. By definition, it is a type of software technology used to manage all of your company's relationships and interactions with customers and prospects. CRM software greatly improves the way people do business by saving time and therefore money.
CRM software is used by companies of all sizes from an array of industries to boost organization and productivity. Industries that use CRM include manufacturing, financial services, construction, business services, and many more. CRM software centralizes and organizes contact management, as a result, employees across the company can work together keeping an up-to-date database.
What can CRM mean to you? It means many things to many people. If you choose the correct software to fit your company's needs, CRM can mean "an intuitive tool that manages and prioritizes contacts and actions in daily workflow."
Why use it for your business?
Imagine this: employees each have their spreadsheet of contacts, clients, and leads tucked away in their computer and therefore can't consistently share updated information. Emails and opportunities are missed because there is no way to keep track of them all. No sales pipeline is instituted, and time is wasted repeating the same tasks.
Feeling a little too real? CRM software can offer tools and solutions to virtually eliminate these problems. By providing a company-wide organizational and workflow management tool, customer relationship managers allow employees to work together to create more business on a united front.
Organize Contact Records – Keep detailed records of all companies, contacts, and opportunities that can be easily searched and filtered through.
Sales Automation – Helps to optimize your time by automating key steps in the sales process and avoiding repetitive, time-wasting tasks.
Improve Communications – Allows all team members to view past and automate future communications to help them stay on top of all incoming and outgoing interactions.
Data Visibility – Allows for the integration of the software that different departments use to log and track data so that everyone (with access) can view key data points.
How to use a Customer Relationship Manager.
Every individual, department, and company using customer relationship management software has a different end goal and therefore method of going about utilizing their CRM software.
Understand what you expect to get out of your CRM and what features and functions are needed to do so, then enforce certain actions.
Setting up a CRM strategy.
CRM can help solve problems, but it will not be effective if there is no well-thought-out plan.
To ease the process, set up a structure for how and why to use your customer relationship manager, otherwise known as a CRM strategy. These strategies consist of setting a goal and a plan to ensure the continuous adoption of CRM by your team.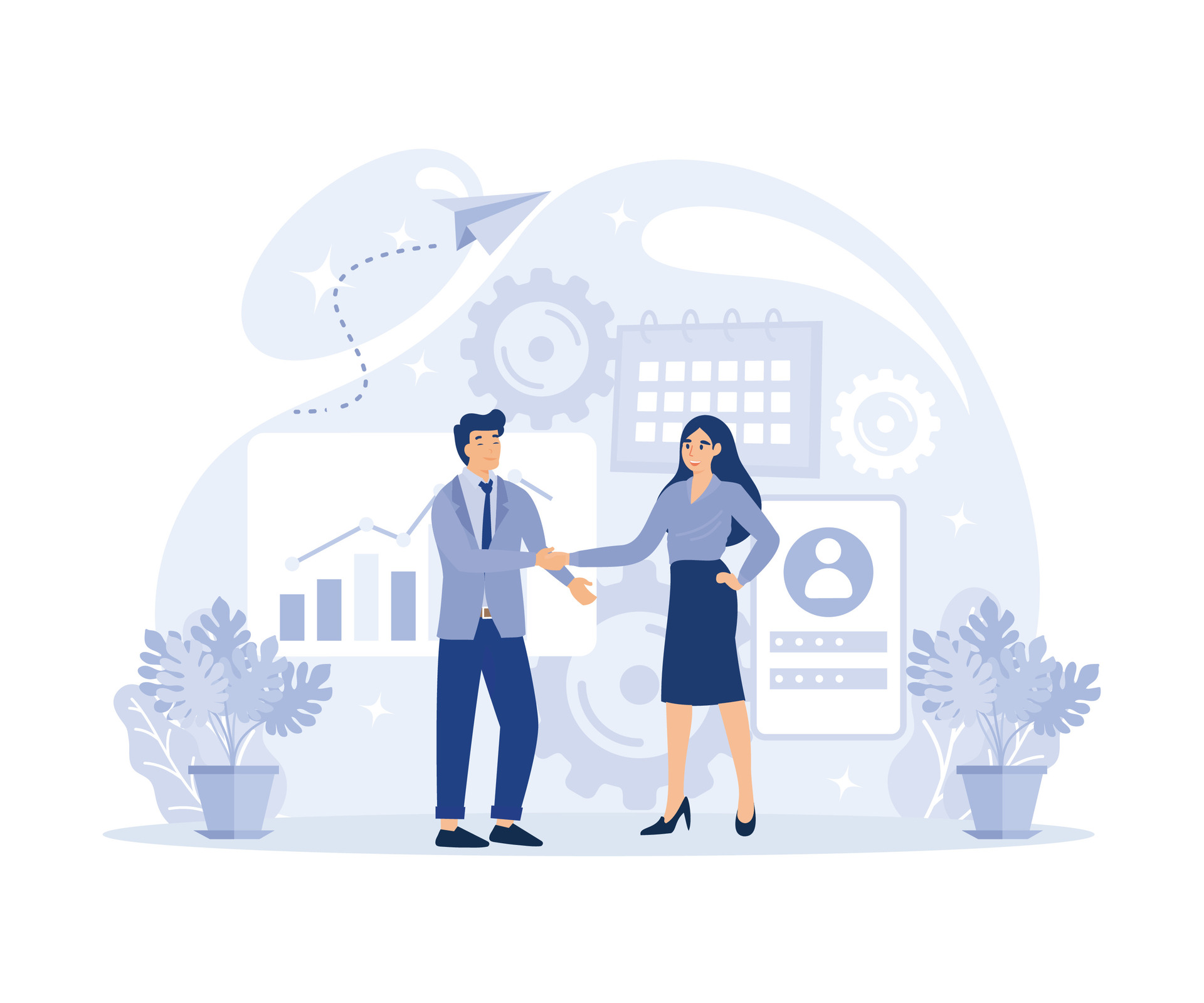 Customer relationship management software is not meant for a single demographic of people. CRM software is a universal solution for issues facing people in a variety of industries and departments.
Job functions such as sales, marketing, operations, and management are the most heavily reliant on CRM in their day-to-day workflow.
Key job functions that use CRM.
Sales representatives can best utilize a CRM's adept contact, company, and opportunity manager to keep on top of communications with current clients and new prospects.
Every business relationship has a different shelf life. CRM software helps sales representatives attentively care for clients and extend that relationship's life. If you want to provide excellent customer service to every client, it is important to not lose track of key contact details. Contact relationship managers assist in managing the sales pipeline so that you can track what stage a new lead is in and what the next steps are; this way you can know how to care for your new and existing clients.
CRM software often has key features specifically meant for marketing teams. These can be used for of trend forecasting, sharing newly found prospects, and email campaigning.
CRMs hold a company's clientele and possible prospects database with details on what sales stage they are in and what products they may be interested in. The marketing team can utilize this rich list of prospect data to understand trends of the current clientele base to help them structure future marketing campaigns. They can observe which product sold the best, what demographic responded the most to past marketing campaigns, and much more.
Operations can use CRMs to oversee and plan the productivity of their team. Statistics provide them with a front-seat view of the inner workings of their team. They can see who the top performers at the company are, how much revenue is coming in, where sales are coming from, and more. Operations can use CRM to automate steps in their team's process design.
Management at every level can employ CRM in making strategic, data-based decisions for the company. Activity and product statistics allow management to have full visibility of the productivity of key departments.
Managers can use CRM to institute a consistent space for employees to manage data, communications, and workflow. CRM allows for hierarchical access to data, giving authorized employees permission to view and edit data and contacts that others cannot.
How to choose the best CRM for you.
Now that you understand the who, what, why, and how of CRM, you have to choose the best software for your team from the hundreds of options on the market. You can ask yourself these questions to help determine which customer relationship manager will work best for you.
Identify your CRM needs – What departments will be using this CRM? Does your industry affect what tools and functions you need? What data points do you need to track? Do you want the CRM to integrate with your email platform? What are your must-haves and what are your want-to-haves?

Research key features you want – Do you want a campaign manager for your marketing team? Do you need an automation suite? Are you just looking for a simple contact manager? Are you looking for automated update reminders?

Decide on a budget – How many people will be using this software? How much does each account cost? Are there additional fees for key features you want? How much money will the CRM make for you?
Prophet CRM by Avidian Technologies.
Prophet CRM could be perfect for you. It is a highly customizable, user-friendly customer relationship manager embedded in Outlook. Prophet integrates seamlessly with your already existing Outlook contacts and workflow so that you can maximize productivity and avoid switching software.
Prophet upgrades Outlook's native contact manager and adds an advanced company and opportunity manager to make tracking records easier. With key features such as document generation, sales automation, reporting, and analytics, Prophet is more than just an extension of Outlook.
Prophet can be integrated with other software and cloud-based apps to further centralize your company's digital work tools. Prophet Mobile App allows you to take your CRM database on the go while traveling out of the office or out of the country.
Our dedicated support team is available to help ease the onboarding process and answer any questions. Pre-recorded webinar videos are at your disposal to learn how to use Prophet CRM and Outlook.
Find more at our website, or click below to request a free trial.
See what current users have to say.
``The application is very user friendly and powerful. The Tech Support is second to none!``
Join Warren Stokes for Prophet CRM's Webinar Series.
September 21st, 11:00 AM PST |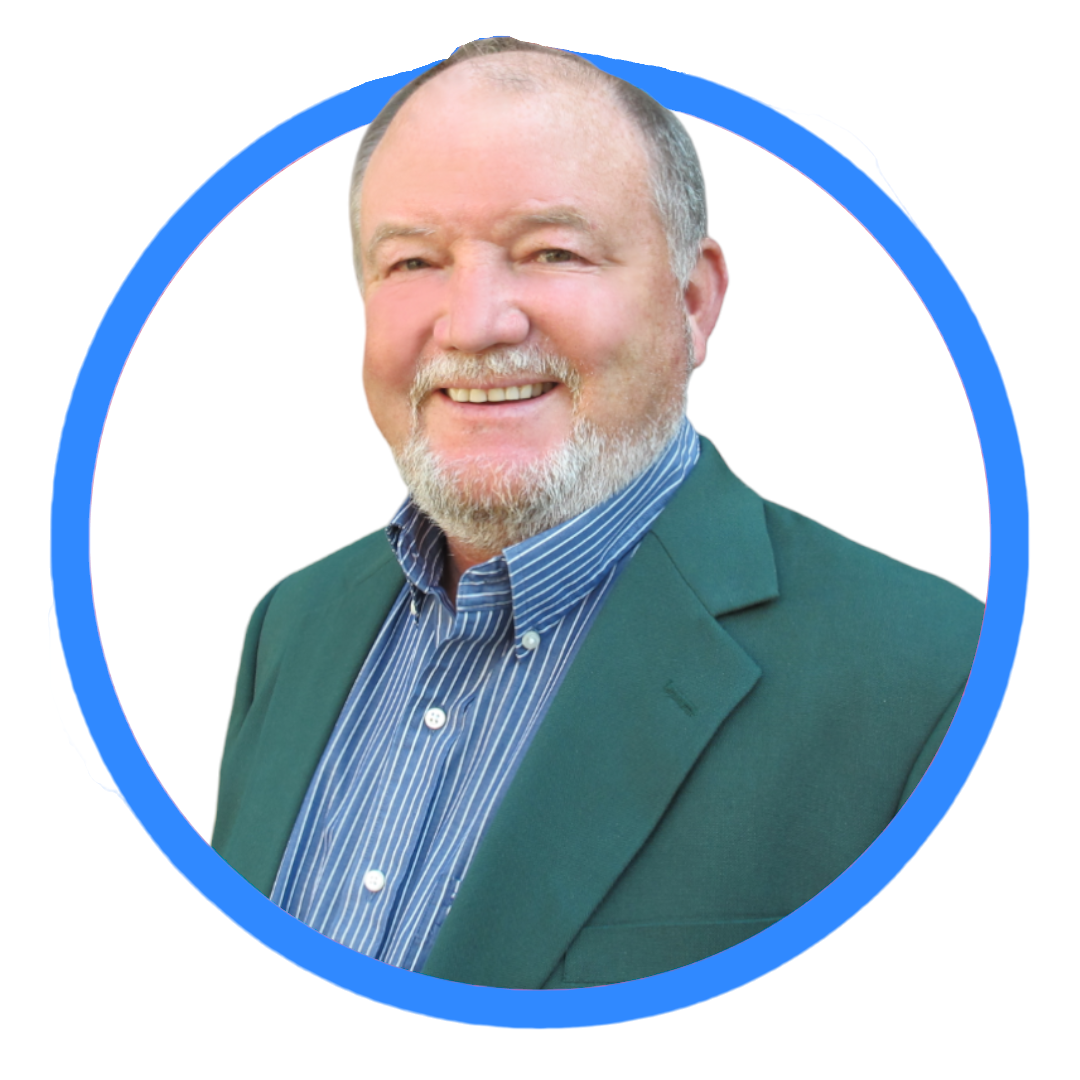 Warren Stokes
Director of Sales and Marketing
Join Warren Stokes, Director of Sales and Marketing, for Avidian Technologies' free educational Prophet Outlook CRM Training Webinar series. Whether you are a current Prophet user or are looking to learn more about it, come to get your questions answered.
On every third Thursday of every month, learn about how to master and optimize:
* Contact & Account Management
* Sales Pipeline Management
* Automated Follow Up
* Sorting, Filtering, and Reporting
* Cool New Features
If this month's webinar didn't answer your questions, feel free to connect with us at [email protected] or refer to past webinars on Warren's Webinars, which have amassed over 1.7 million views.