Problem
You get this message when trying to load Prophet's Manager folders.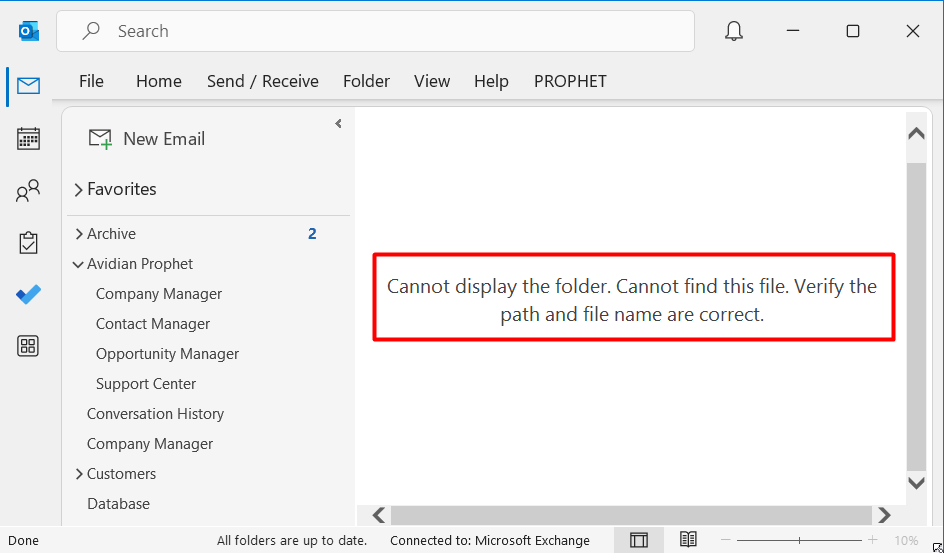 Cause and Solutions
1) This can happen if Prophet is not installed on that computer. Outlook will show the folders on other computers, but the won't work without Prophet installed.
You can get Prophet's installation links in the Release Notes, https://www.avidian.com/prophet-crm-client-release-notes/
2)  This can also happen after converting a Windows-Administrator installed version of Prophet to the non-Admin version.  See details in this knowledge base article.
The last step is to run Rebuild Manager folders from Prophet's Settings.
Open Outlook. Click the Prophet tab > Settings and click the Rebuild Manager Folders button.
Change to a different Prophet Manager folder, and they will load.
Support
If you have any trouble going through the steps or would like help, please call Avidian Prophet Technical Support at 855-284-3426 x2.
You can also send email to [email protected] or create a support ticket here.