Problem
During Prophet's installation, you might get an error like this.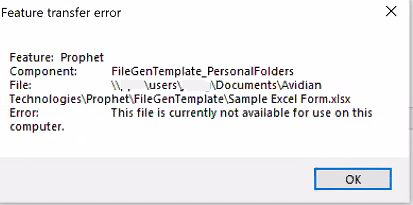 It might reference different paths or file names, e.g. …\Prophet\Reports\Analytics\Standard.pbix
Cause
We've seen this when roaming profiles or possibly a virus checker block copying Prophet's files.
Solution
You can unzip Prophet's standard documents folder into the user's folders.
That will allow the installation to complete without errors.
Steps
Download Standard Documents.zip.
Navigate into the user's Documents folder.
The installation might have already created Documents\Avidian Technologies\Prophet
But if not, create them in File Explorer.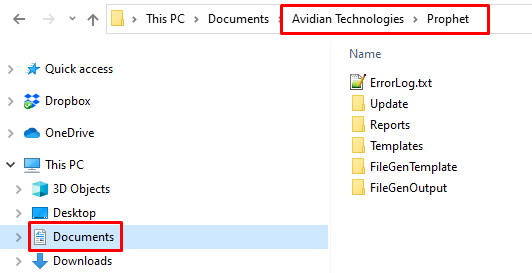 Move "Standard Documents.zip" and paste it into the Prophet Folder.
Right-click and Extract it.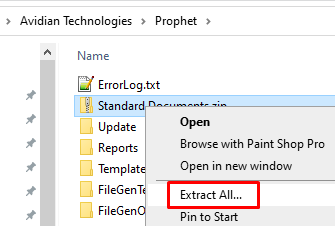 Delete the sub-folder "Standard Documents" and click Extract.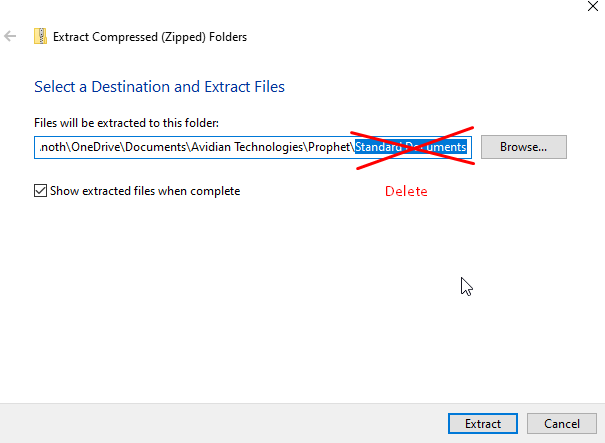 If prompted, click to "Skip these files"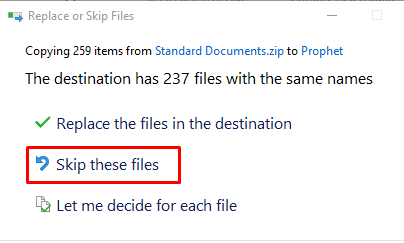 Run Prophet's Installation
Run the full Prophet8Client.exe.
It is probably in your Downloads folder.
Or you can get it again from https://www.Avidian.com/Install/Client
Support
If you have any trouble going through the steps or would like help, please call Avidian Prophet Technical Support at 855-284-3426 x2.
You can also send email to [email protected] or create a support ticket here.