Problem
When you click a Funnel Filter on one of Prophet's columns, the list displays briefly but then disappears.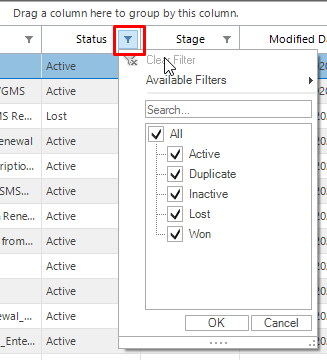 Cause and Solution
Outlook's "Optimize for best appearance" setting causes trouble on some Windows' Display configurations.
On the bottom right of Outlook, click Display Settings.
Click the choice to "Optimize for compatibility".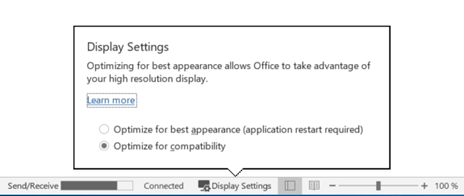 Restart Outlook and the Funnel Filter should not disappear.
Support
If you have any trouble going through the steps or would like help, please call Avidian Prophet Technical Support at 855-284-3426 x2.
You can also send email to [email protected] or create a support ticket here.