Background
You can create a separate Outlook contacts folder for use with Prophet.
But they're not automatically added to Outlook's Address Book List.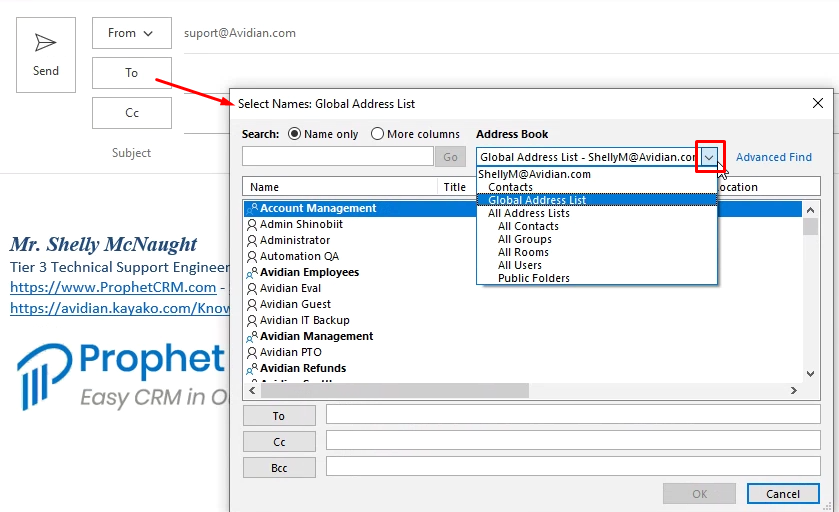 Solution
You can add the folder to the list.
Select Outlook's People view from the bottom left.  You might need to click the 

 elipsis.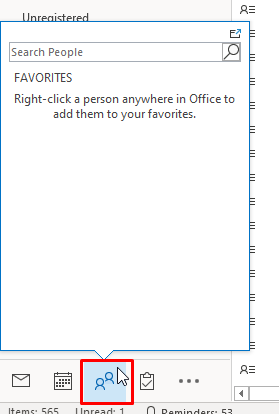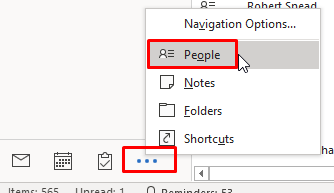 Right-click the folder that you want to add and click Properties.
Click the "Outlook Address Book" tab and check the box to "Show this folder as an e-mail Address Book".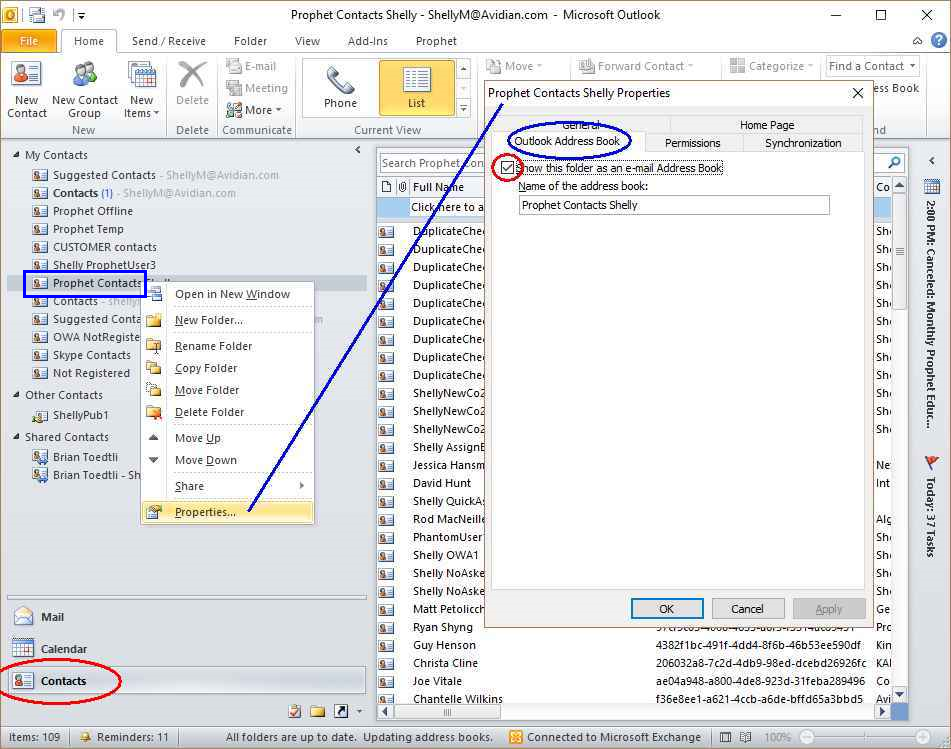 Not the folder will be available.
Support
If you have any trouble going through the steps or would like help, please call Avidian Prophet Technical Support at 855-284-3426 x2.
You can also send email to [email protected] or create a support ticket here.