Task
Avidian has moved our hosted "Prophet On Demand" customers to Microsoft's Azure servers.
Several stages had been scheduled during this migration process.
Any users in previous stages, who were required to change the registry, now can remove the change.
Steps
Download the zip file attached at the bottom of this article.
Run the Azure Remove.reg file in it.
Click Run and click Yes to any prompts and click OK for the last window.
Restart Outlook.
If prompted, enter your email and Prophet password.
If you don't remember, you can use the Reset Password link and a new one will be sent to you.
Once changed, you can set it to your preference by clicking the dropdown arrow on Prophet's Tools button and click Change User Password.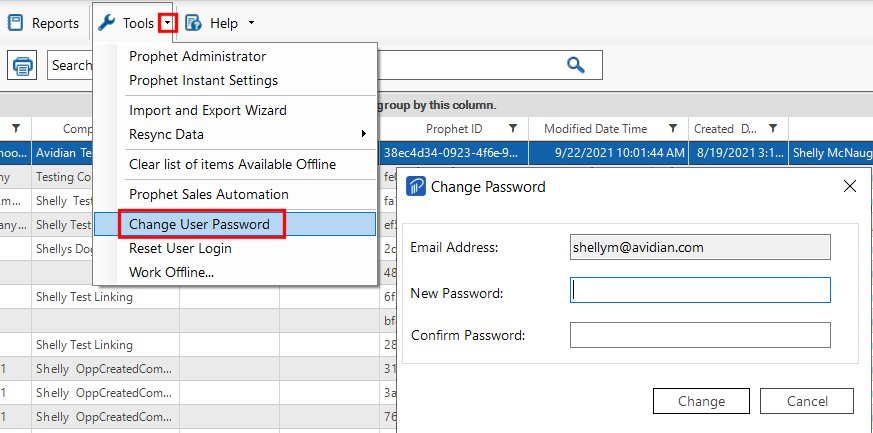 Prophet Mobile
Prophet Mobile users that changed their setting for out tests can now change it back.
Open the app.
If you're logged in, from the Home page, swipe up and tap Settings at the bottom and tap Logout.
Tap Settings on the login page.
Tap the server address and change it to this, all lower case,
Tap Back and Sign In.
Download
Support
If you have any trouble going through the steps or would like help, please call Avidian Prophet Technical Support at 855-284-3426 x2.
You can also send email to [email protected] or create a support ticket here.