Problem
This KnowledgeBase Article is usually for new installations where trying to login fails, but you are sure that you have the correct email and password.
Please see this knowledge base Article for details on verifying or resetting your password.
Prophet Login Test Utility
Please download the attached file at the bottom and unzip it.
Run it.
If you are prompted with Windows' Defender SmartScreen, click More Info.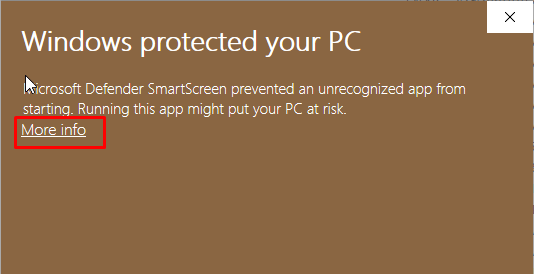 Click Run Anyway.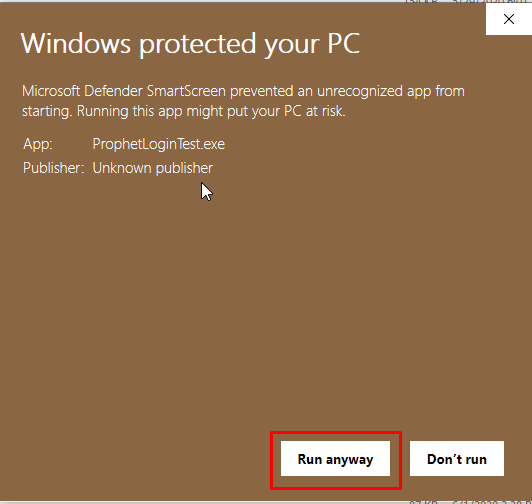 Enter your Prophet email and password and click Login.
This shows a successful login. Your details will be different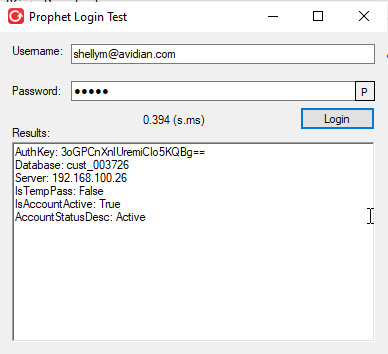 If you get an error that shows "Invalid Login", then either the email or password is incorrect.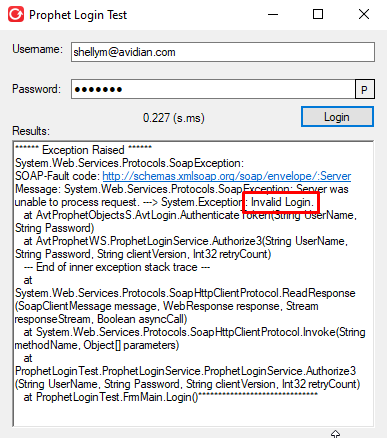 If you get any other errors, you can copy the text and have your IT review.
That shows that something is blocking Prophet's ability to connect to ProphetOnDemand.com through Outlook.
Sometimes the solution is to make an Exception in your company's Firewall or other Security.
Or possibly in your company's Proxy Server, which is done through Internet Options.
Download
Support
If you have any trouble going through the steps or would like help, please call Avidian Prophet Technical Support at 855-284-3426 x2.
You can also send email to [email protected] or create a support ticket here.