Problem
Outlook closes shortly after opening.
Cause
This looks to be caused by an Office update in July 2020, possibly version 16.0.13001.20266
Solution
Disclaimer:
This is outside of Avidian's scope of Support. We can't guarantee a solution, nor help if it causes other problems.
This is a third-party references to Microsoft's Product.
Please work with your IT or Microsoft Support if you have any questions or concerns.
This article says to roll back the Office version and then Disable Updates.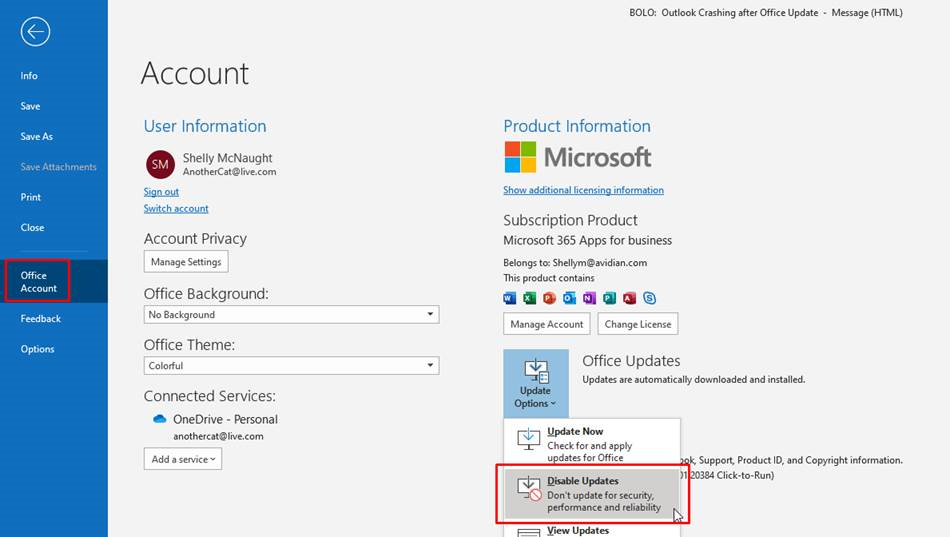 Please note that this problem is not caused by Outlook.  Microsoft's recent Office update is causing this for some users.
Support
If you have any trouble going through the steps or would like help, please call Avidian Prophet Technical Support at 855-284-3426 x2.
You can also send email to [email protected] or create a support ticket here.