Problem
When clicking on one of Prophet's Manager folders, you get "An error occurred while attempting to load the saved view", possibly also with a "temporarily dormant" message.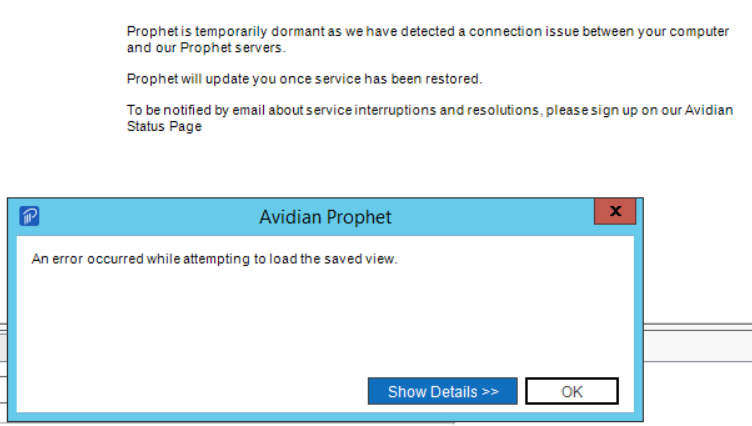 If you click Show Details, you'll see this.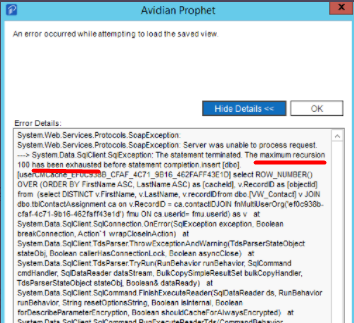 Also, in the https://ProphetOnDemand.com Admin site, which is different for customers who host their own Prophet server, if you try to view the User Hierarchy, it will be empty.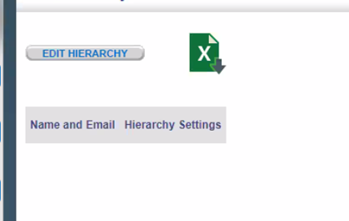 Cause and Solution
This occurs when the user's "Manager" setting causes a cyclic reference.
The Prophet Administrator might also get an trying to view the User Hierarchy.
Basic details of Prophet's User Hierarchy are in the online User Guide, http://docs.avidian.com.s3-website-us-west-2.amazonaws.com/UserGuide/#admin/manageusers-userhierarchy.htm
To fix this, review that the user's "Manager" settings are correct.
Not that Prophet's Hierarchy is only to manage permissions and visibility of data between users. It won't necessarily match your company's Organizational Chart.
E.g. if you want all users to see everybody's data, there will be one "Manager" and everybody set to that person.  That each user's Hierarchy View Access will be set to "Peers and Managers"
Support
If you have any trouble going through the steps or would like help, please call Avidian Prophet Technical Support at 855-284-3426 x2.
You can also send email to [email protected] or create a support ticket here.