Problem
After you've created new contact, you don't find it in Prophet or after updating a contact, you don't see the changes in Prophet, or you get an error when saving a Contact or Company "… has not been synchronized…"
Cause
Changes to Outlook might have reset an ID that Prophet and Outlook uses or during a reinstallation of Prophet, the Contacts folder was not thoroughly set.
Solution – Synchronize
Please see this Knowledgebase Article for steps to update Prophet's Working Contact Folder.
If once that is fixed and you determine that the folder should be synchronized, here are the steps.
Please Note that you usually don't need to synchronize.
Unless the Working Contacts folder was not properly set, synchronizing should not be needed.
And, it is a one-way process, to bring contacts from Outlook into Prophet.
It won't create contacts that are in Prophet in Outlook.
If you need that done, please contact Support.
Steps
Create a new view that is set to "Contact Folders'
In Contact Manager, click the name of your view, click Tools and click Create New.
Name it "DO NOT USE – Synchronization Only" or similar.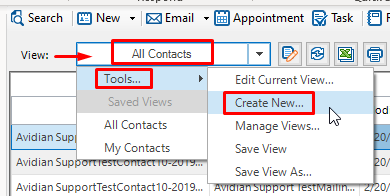 Change the "Select Contact By:" choice to "Contact Folder(s)"
Check the box for your folder as determined by the previous KB article, usually Contacts, and click OK.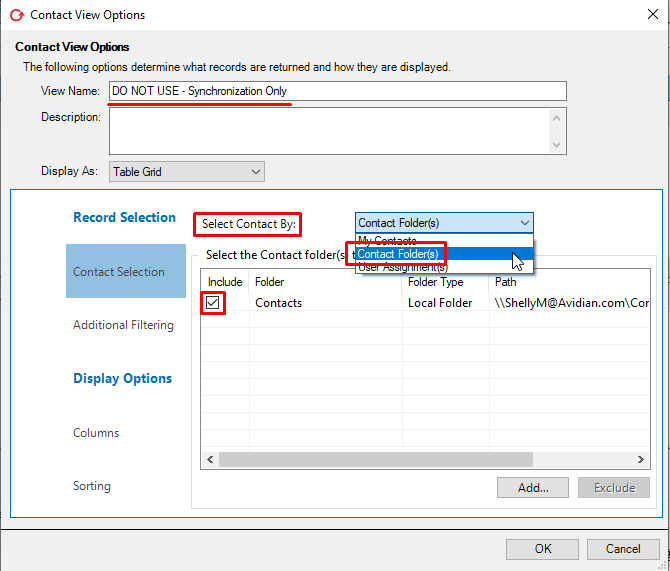 Please note that this step might hang Outlook. Please save any work and close extra Outlook windows.
Click the dropdown arrow on Prophet's Tools button, click Resync Contact Data.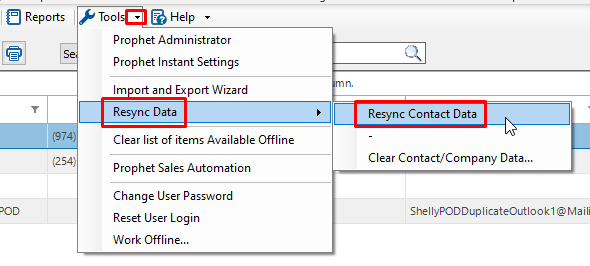 The contacts in the folder will synchronize into Prophet.

The next window usually shows a progress bar. But as of this writing, versions 7.7 and later will only show a partial window.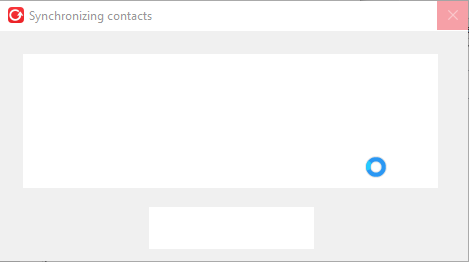 Note that on some Prophet versions, Outlook might hang.
Let the process continue. You can watch the first Window for its completeion.
You might need to open Windows' Task Manager by pressing Ctrl+Alt+Delete, right-click Microsoft Outlook and click End Task.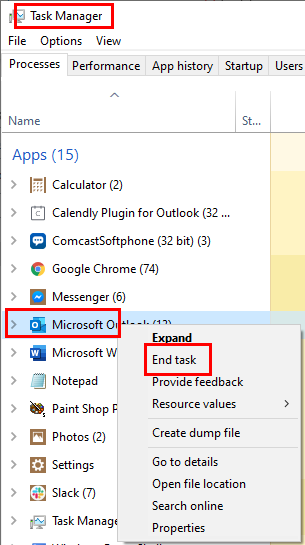 Finally, change back to your preferred view.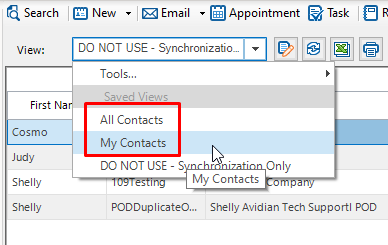 Support
If you have any trouble going through the steps or would like help, please call Avidian Prophet Technical Support at 855-284-3426 x2.
You can also send email to [email protected] or create a support ticket here.