Problem
If Prophet's Advanced Search isn't working or gives an error that it needs to be rebuilt, please contact Support with this error.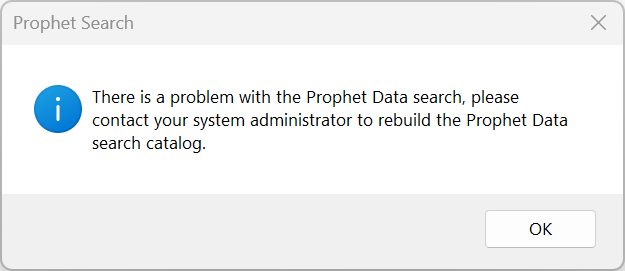 This might also happen from an open Opportunity, after you click the Companies button and there are none showing.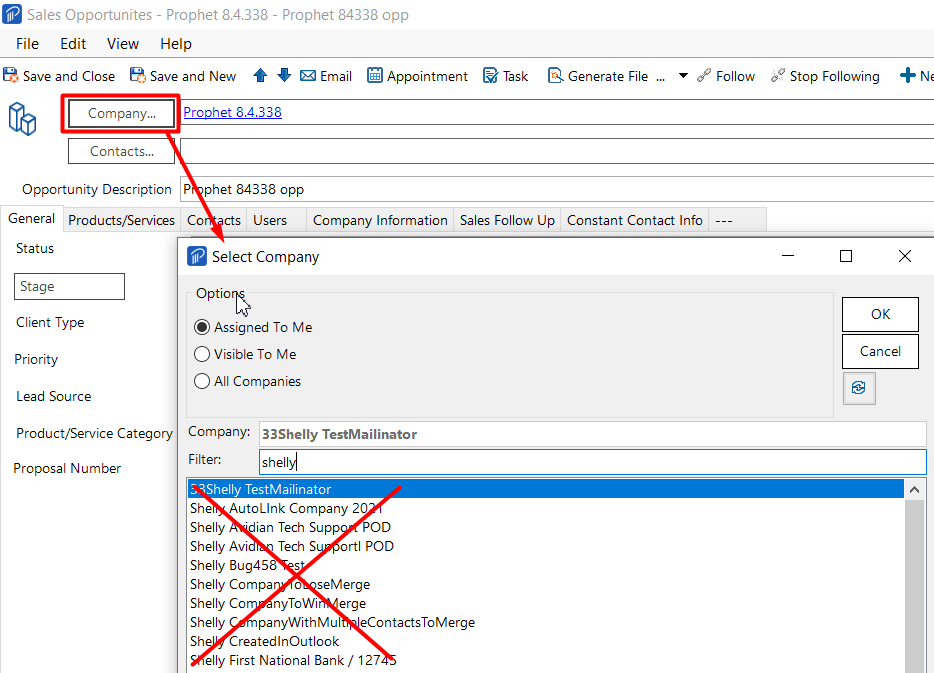 Support Steps
Rebuild the customer's database's Full-Text Indexes.
And run IndexAllRebuild.sql.
If those don't fix it, notably for the Company Search, see details in https://gitlab.com/avidian-technologies/prophet/-/issues/765#note_1031929442
Support
If you have any trouble going through the steps or would like help, please call Avidian Prophet Technical Support at 855-284-3426 x2.
You can also send email to [email protected] or create a support ticket here.