Problem
You select one of Prophet's Managers, but your data doesn't load, showing only "Current View…"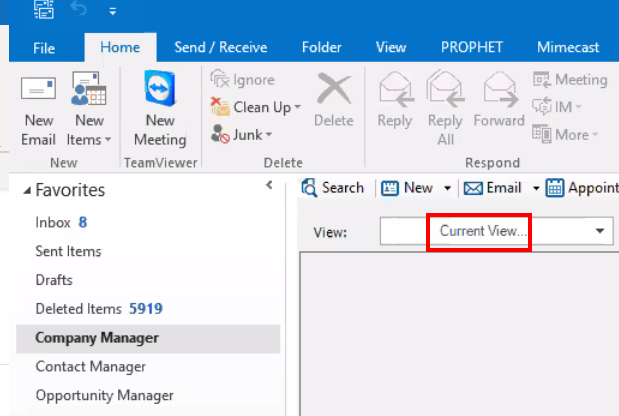 Solutions
Close all Outlook windows, restart Outlook and test or close all apps, reboot Windows and test.
If neither of those work, please see if there are any Windows Updates ready to install or requesting a reboot, especially ".NET Framework" updates.
This KnowledgeBase Article has steps to update Windows.
Support
If you have any trouble going through the steps or would like help, please call Avidian Prophet Technical Support at 855-284-3426 x2.
You can also send email to [email protected] or create a support ticket here.