If you've already installed Prophet on another computer or Outlook configuration, here are the steps to install it on a new PC or Outlook instance.
You'll need to know your Prophet password. This knowledge base article has details if you need to reset it.
Download and run https://www.avidian.com/install/client
You'll need to close all Outlook windows. I recommend closing yourself rather than letting the installation force them closed.
Once Outlook is opened, the end of Prophet's installation will continue.
Enter your email and Prophet password and click next.
Click Other Folders.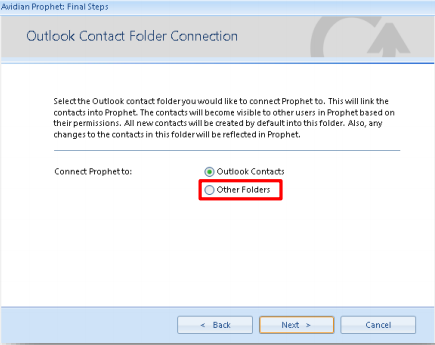 The Working Contact Folder that you've previously set will already be checked. Click OK.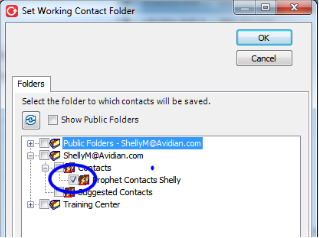 If you get a message that no folder is set, there's a small possibility that your company uses a Public folder.
Click Show Public Folders. Once they're loaded, the folder should already be checked and you can just click OK.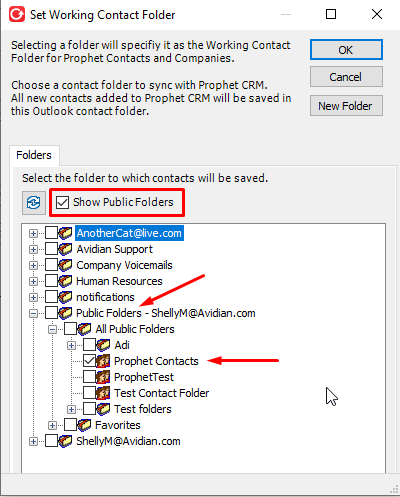 Contact Manager will open.
Note the View for each Manager will just be the first one alphabetically. You might need to click the name of the view and pick the one that you usually use.
Support
If you have any trouble going through the steps or would like help, please call Avidian Prophet Technical Support at 855-284-3426 x2.
You can also send email to [email protected] or create a support ticket here.